I'll be the first to admit:
It sounded too ridiculous to be true.
We can see from recent events, however, that fewer and fewer things are falling into that category. In or outside of the haulage industry.
Anyone who disagrees is invited to check this out for a kick-off.
So, what's happened? Well, recently...
A recruitment firm rejected a lorry driver's application. Why?
Because of his nationality.
After submitting his application for a delivery job, the driver received a response from a consultant asking him if he was British, because 'our positions exclude british (sic) candidates'.
The driver, of course, was 'gobsmacked'.
But it gets even better.
Just what does it take to get employed as a lorry driver around here?
Well, you better speak the lingo, for a start! According to the Sun, the job advert also stated that applicants must reside in the EU and have a good grasp of English.
The budding delivery driver sent his application via Indeed; the vacancy was based a mere 8 miles from his Salisbury home.
So, what did the agency offer?
A generic response, of course. A spokesman sayeth thusly:
"We can confirm that we continuously place candidates of European and British nationality with all of our past and present clients as we advertise for, and recruit, candidates both in the UK and across mainland Europe.
"Any deviation from this policy, by any member of staff or any independent person or organisation acting under or using the Blu global brand, is not supported in any way by the company.
"We will fully investigate this allegation."
The consultant in question, the deviant from company policy, has since been sacked.
So what was the root cause? Malice or incompetence? We may never know.
In either case, acquiring a job is hard enough without having to put up with this kind of nonsense. And if you're looking to get employment as a lorry driver, there's any amount of potential roadblocks.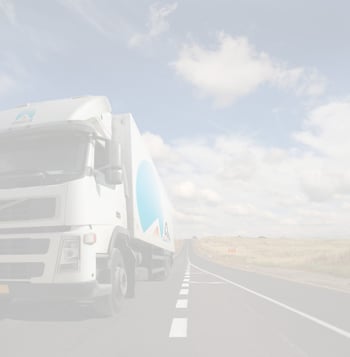 Firstly, there's the declining repute of the industry, which has led to fewer haulage firms willing to put in the time and effort to create proper, stable roles for new applicants. There's also the coming drivers' hours fines changes and Earned Recognition scheme, both of which will punish all but the most vigilant drivers.
And let's not forget Brexit, which is casting shadows of uncertainty across the sector, thereby preventing firms from establishing solid driver recruitment policies.
The increasing panic among haulage firms is by extension putting pressure on drivers. A wagoner's skill-set (built through their experience, training and knowledge) is under scrutiny like never before. A driver who is shaky on the basics, such as drivers' hours and the WTD, risks being left out to dry by employers, both current and prospective.
After all, what company is going to put their neck on the line for a driver who could potentially be fined up to £1500 in a single spot-check? Let's not forget, fines of this size could very well result in the firm being investigated by the TC.
If you're worried about the climate in road haulage, you're far from alone. Many have had enough already, and have their eyes only on retirement. But there are things you can do to reinforce your value. Making sure you're up-to-speed on those aforementioned basics is a perfect place to start.
Whether you're new road transport or an old hand, you'll benefit from a quick refresher.
Drivers ask us questions all the time, on topics that range from deferring roadside checks to moonlighting. You can get the answers (and ask your own questions) here: