The job situation.
As a news item, it's gained increasing traction. Trade publications, industry reports, polls and surveys have revealed a deepening skills shortage in the transport industry. Particularly among HGV drivers.
Latest figures suggest the UK is in need of about 60,000 qualified truckers. By 2020, that will rise to 150,000. Unless, that is, serious action is taken.
The problem: despite the talk, the reports, the figures published - very little in the way of solid action appears to have been decided on, let alone taken.
I've been keeping an eye on the situation for the past few months, speaking to drivers, transport managers and operators; and if there's one thing I've found that seems almost universal at the ground-level: the people in the industry don't seem to know enough about the issue.
Despite the coverage, not enough has been done to actually get the information to logistics personnel; knowledge of the issue, therefore, is worryingly low.
It seems obvious to me, however, that when it comes to action, it must be taken from the ground-up - existing transport staff, in short, must be consulted.
Anyway, getting down to the tacks of brass. I promised you good news and bad news, specifically. So here's the lowdown on two new news stories on this very issue.
The Bad
You may have heard about the HGV ATF crisis. If not, here's what you need to know: there's a shortage of qualified HGV testers UK-wide. No one, it seems, wants the job. It got so bad that back in May, the RHA suggested the Government devise a scheme to get PSV testers through additional training so that immediate demand could be met.
In June, however, things started looking a bit rosier. The DVSA announced a redeployment of staff to ATFs, as the queues of HGVs waiting to get their MOTs grew beyond reasonable measure. Seen by trade bodies as a welcome short-term measure, long-term the issue remained unaddressed.
Yesterday, however, the situation again underwent a 180. The DVSA reversed its commitment to the short-term measure, in a letter leaked to Commercial Motor, no less.
After the Authorised Testing Facility Operators Association (ATFOA) reported 13-week delays in HGV testing at 65% of facilities, a letter from DVSA chief Gareth Llewellyn to his board of directors revealed:
"I am asking all directors to review their current and future vacancies and to temporarily pause all recruitment except where an offer of employment has already been made."
In the letter, Llewellyn ordered:
"A temporary pause on all recruitment – operational and non-operational – will give us the space to take stock and where necessary adjust our vacancy planning to help us meet our financial and headcount targets."
Stephen Smith, ATFOA president, commented:
"I am amazed. There is already a critical shortage of testers and this is only going to make things worse."
The Good
Anyway, enough of that. You can get the full story over at CM. Let's move on to the good news. Which may seem better than it actually is, in light of all this gloom.
Most, if not all, of you will be familiar with TruckNetUK. It's the place where 100,000* HGV drivers go to ask questions, get advice, share tips and vent spleen. Well, there's been a brand new addition to the forum: a driver job board.
Here, you'll be able to see available vacancies from around the UK at a glance.
It's still in its early stages, and there are no jobs listed on there currently. You can still check it out, though. Better save it to your bookmarks.
If you're looking to hire HGV drivers, you can get an overview on prices and contact details for further info via CM's short feature on the subject.
So, back to the bigger question. The shortage - why? Why did it begin, why does it persist?
There've been numerous reasons put forward. The main ones being: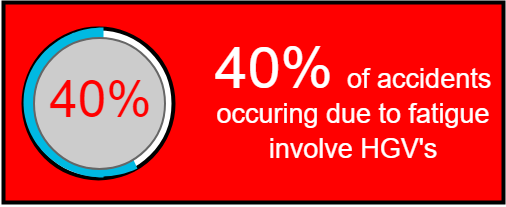 A new one that's been hitting the headlines, however, is ill-health. H&S regulations continue to be treated cavalierly in the industry, and trade magazines are never short of stories about drivers getting injured in loading bays, for example. But there's one other, equally urgent issue: mental health. Concern for mental well-being in the workplace is reaching fever pitch; in transport, however, it isn't taken quite as seriously as it is in other sectors. A lot of the stress, angst and pain drivers endure flies under the radar, and the blame for this may be cast widely.
But we're getting on to an entirely different topic. In fact, health in logistics is something we're going to be publishing about very soon. In fact, we hope to tackle all of the above topics in the very near future. So keep an eye on your inbox, and on your social media feed - the content is going to be coming at you thick and fast.
*Average monthly visitors.
If you're not so keen on reading, and prefer listening, we've got you covered on that score, too. Our weekly webinars are going under some refurbishment: from now on they will be themed (devoted to one topic). And we're open to your suggestions.
Hit that button below to sign up. Hit us up in the comments sections to tell us what you want to hear about.